The construction industry is a major factor in determining the well being of a nation's economy and they represent 6% of the global GDP. The industry is currently on an upswing in Canada and is showing no signs of stopping in some of the country's largest urban hubs. There are great changes underway and the importance of precast concrete tanks is also going up.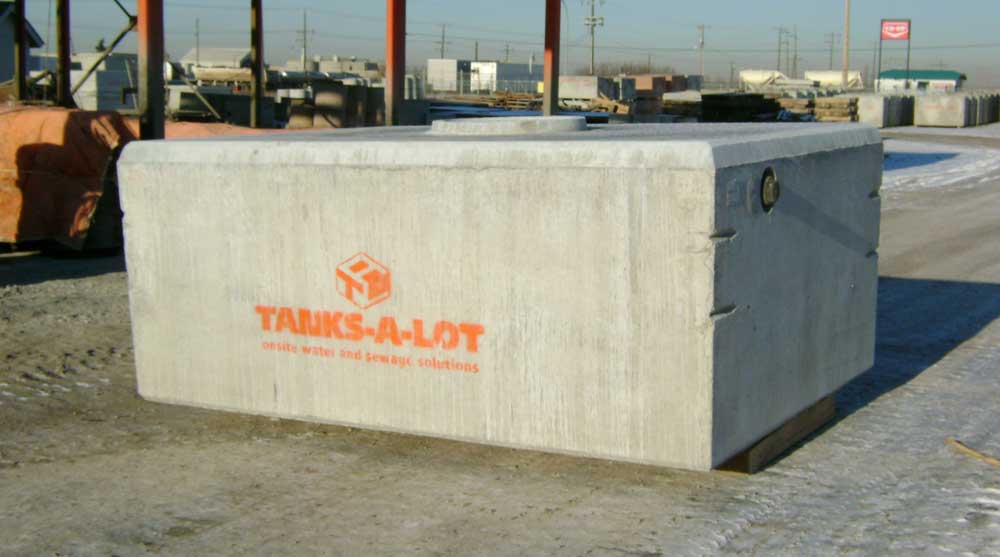 One of the questions that is currently echoing in the industry is - "Are we undergoing the golden age of underground infrastructure?"
Options for Homes with No Access to Municipal Services
Any home that is not connected to a municipal or city sewage system often needs an alternative solution for sewage disposal.  Septic tanks or holding tanks are buried underground with about 4'of soil cover to help avoid frost in the ground from heaving the tank and damaging it or its connections.  These on-site sewage solutions are cost effective and provide a reliable means of handling and treating your sewage.
Precast Concrete in Underground Applications
Unlike normal concrete, precast concrete is not poured into its mould on site. Precast concrete is manufactured in a controlled factory environment by making use of state-of-the-art manufacturing procedures.
Moulds for precast concrete are adjustable, reinforceable and reusable. Once poured, the technicians vibrate and cure the concrete before undergoing any final finishes, such as coring for openings  or mechanical component fastening, before transporting the product to the site.
Precast concrete can be used in a number of different industries as it comes in various sizes and shapes. A huge number of finished architectural designs, shapes and colours can be used to make precast concrete fit any environment.
The added benefit of precast concrete products being manufactured in quality-controlled environments for on-time delivery and easy installation should also be taken into account.
Precast Concrete Tanks for Your Underground Residential Applications
The main uses for underground tanks in residential applications are:
There are many options available when you are choosing a tank for underground residential applications. Before anything else, you want to choose a tank that has the right capacity. After that, you should ensure the selected tank will provide years of reliable service. You should be mindful of the factors to consider before buying a tank.
The best choice for an underground tank is precast concrete as it holds many advantages over steel, plastic or fibreglass tanks.
Precast concrete tanks are heavy. Since they are heavy, they will resist floatation to the surface as some lighter weight tanks can do in certain situations.
Since precast concrete is manufactured in the factory or warehouse, you can easily do all the pre-checks before they are installed on site.
Precast concrete doesn't require any chemical treatment which makes it perfect for indoor use. This means that no nasty chemicals will be released into your home.
With a specified gravity of 2.40, precast concrete residential tanks can resist buoyant forces better than other tanks. Time-consuming on-site preparation and additional labour is needed for structures made of more buoyant materials.
Precast concrete is a great way to speed up the building process. Blocks and other essential parts can be manufactured in the factory and can be hoisted into their correct position by installers. This removes the need to wait for the concrete to dry before the work can proceed.
Installation is simple and straightforward. At Tanks-A-Lot Ltd, we partner with skilled industry professionals for installing our precast concrete utilities. These installers know how to properly prep the site and are also trained to overcome almost any installation obstacle.
Tanks a Lot Precast Concrete Products
Since 1982, Tanks-A-Lot Ltd has been manufacturing and supplying precast concrete in Alberta and British Columbia. Our residential, commercial, civil, and industrial tanks are environmentally friendly, watertight, and strong. These precast tanks are made to meet your requirements and can be easily installed as well.
Call us today for your precast concrete tanks or drop by our new office in Sherwood Park.