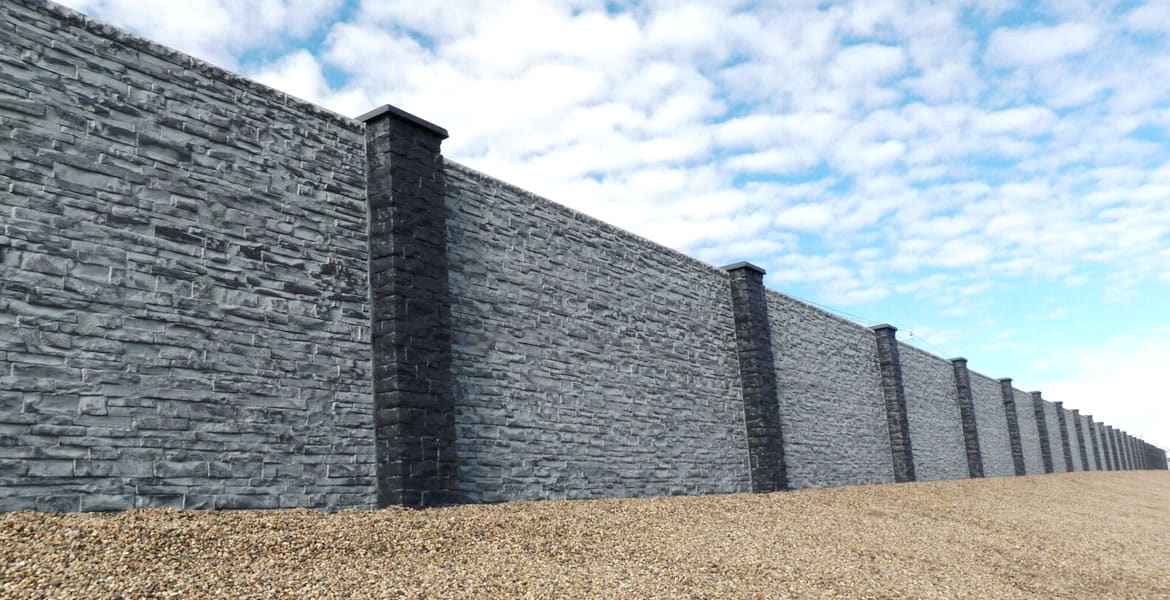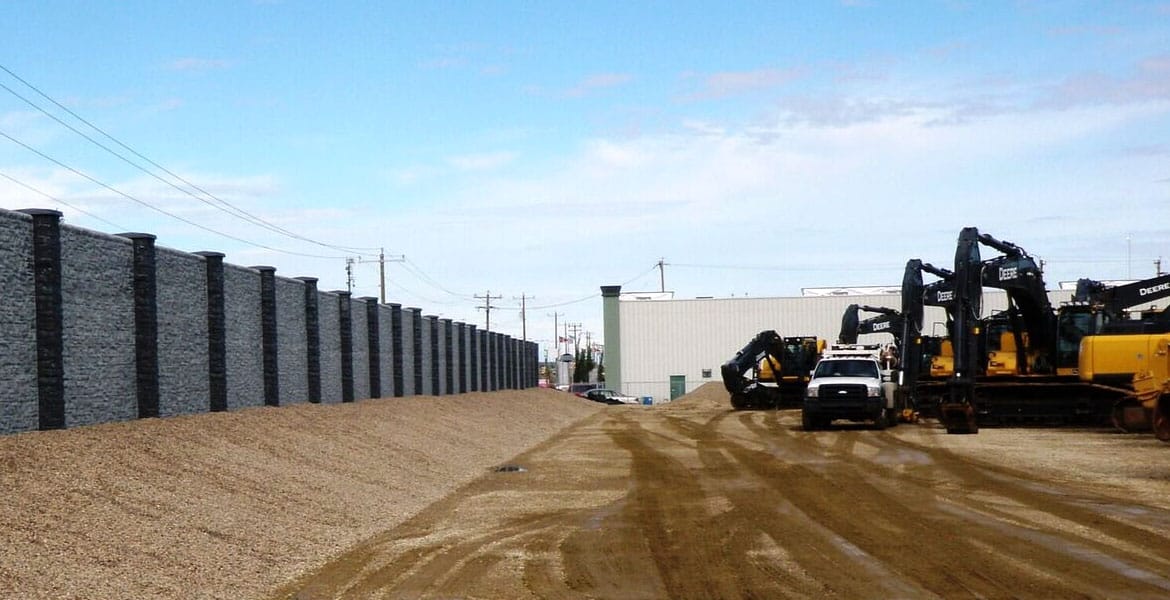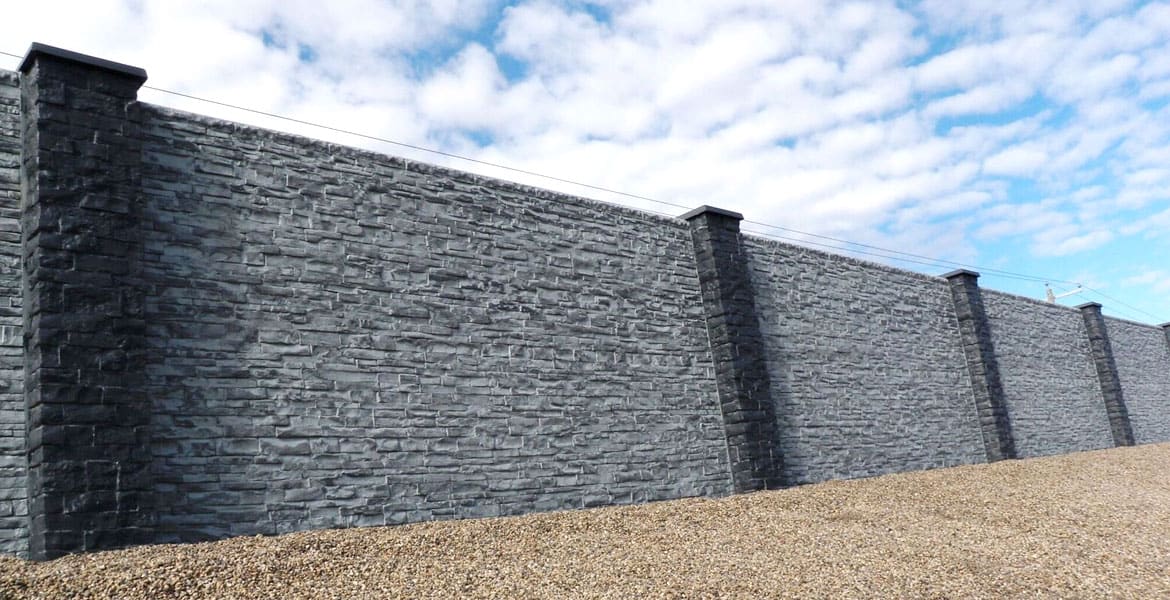 Problem
Midwest Pipeline Contractors established new premises in Spruce Grove AB, adjacent to Highway 788 also known as Saskatchewan Avenue. Being situated along such a prominent location and along a major roadway in and out of the City of Spruce Grove meant most of their site activity was in plain view.
Given the huge inventory of expensive mining equipment and parts found on the yard at any given time, going the chain-link route was not an option as it did not keep out onlookers and presented maintenance and security challenges as it could easily be breached. Wood screen was also considered as an option but was quickly discarded based on short service life and the effects weathering would have on it over time.
TAL Solution
2.4-meter height fence was constructed in 2015 along approximately 250 lineal meters of berm to provide privacy, security and aesthetics to the business. Not only did our solution enhance the profile of the business within the community, we were able to meet and exceed all of the client's three primary concerns (security, privacy and high aesthetics). As with all TAL Stone Fence installations, the new fence provided the client with the highest service life and lowest cost cycle for maintenance of any fencing material on the market.
Construction
All the posts and panels were prefabricated at our plant in North East Edmonton prior to shipping and installation.
Features & Benefits
Enhanced aesthetic, privacy and security
Installation is quick and easy
Longest life cycle of any fencing material
Lowest maintenance cost of any fencing material
Highly customizable to match different themes and colour schemes