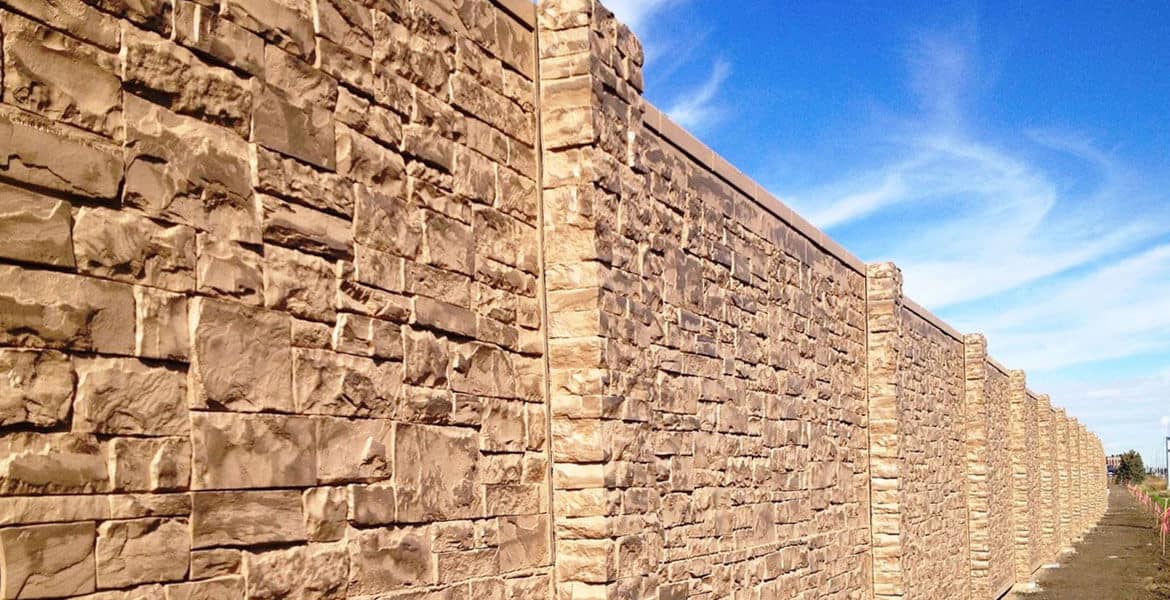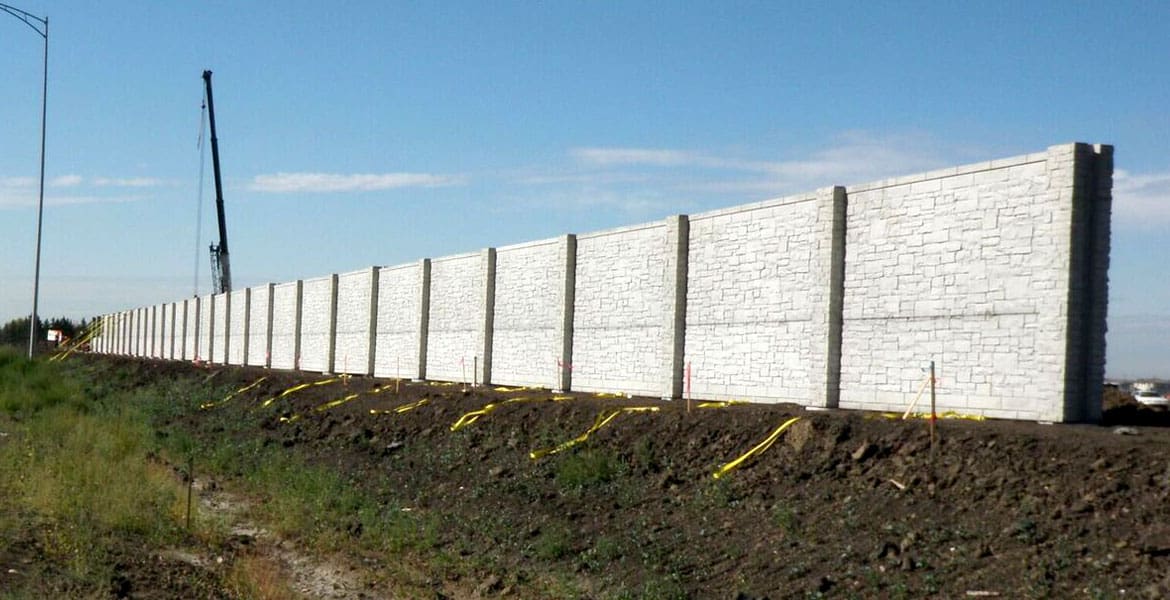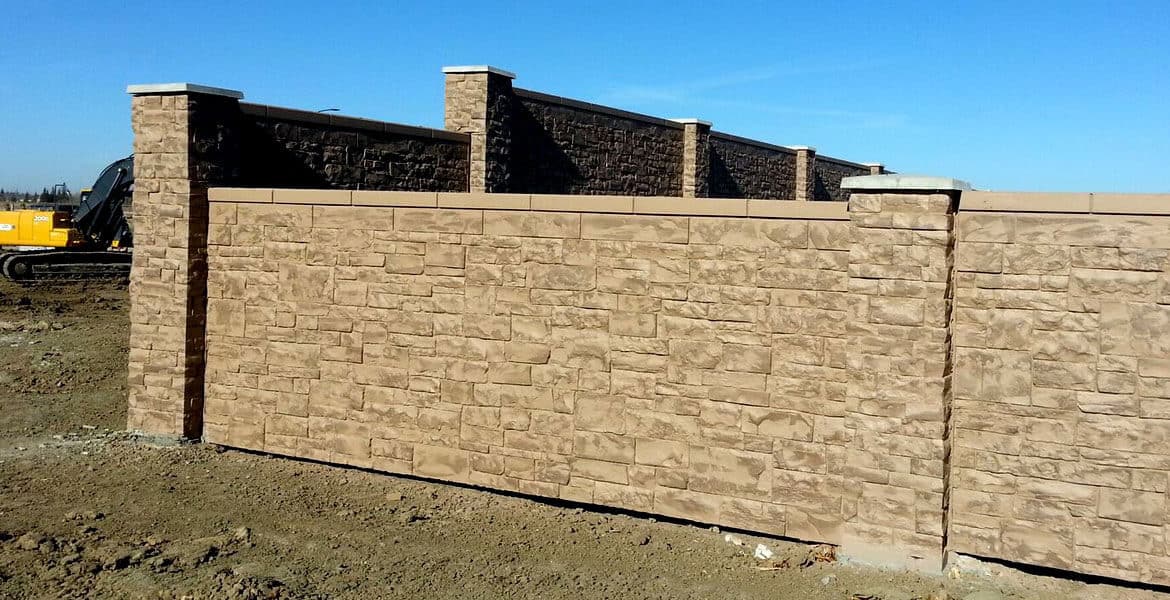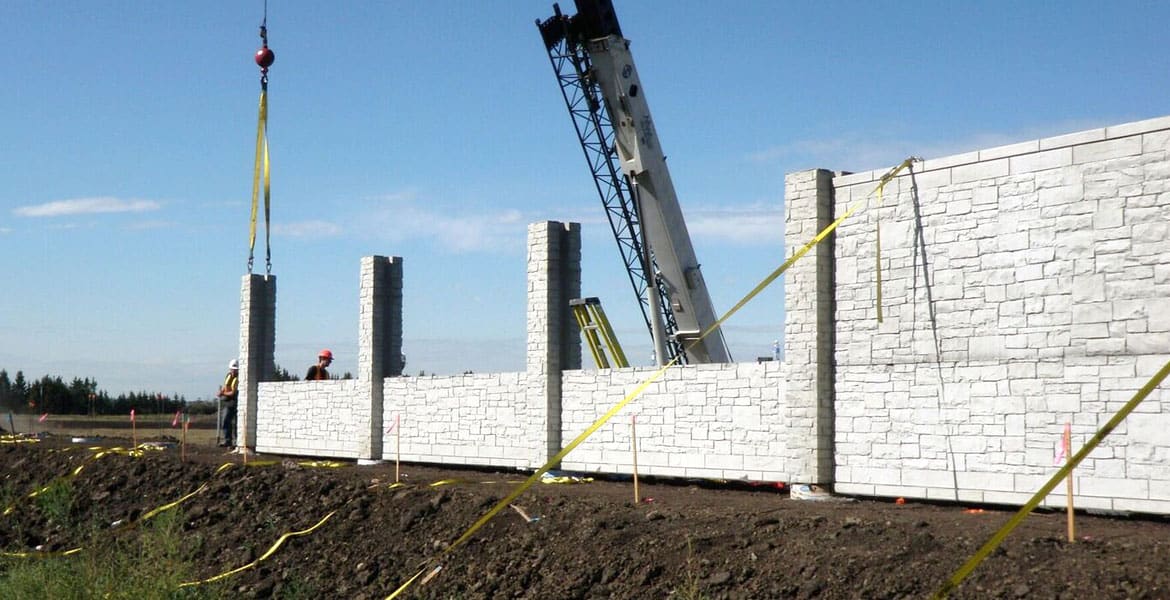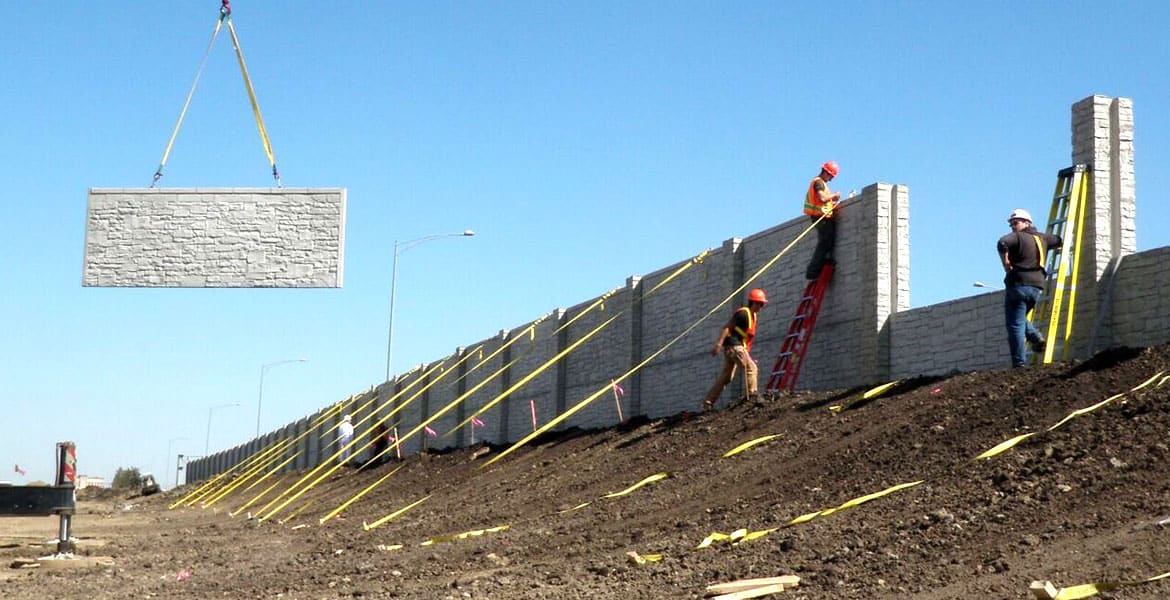 Problem
A precast concrete sound wall was constructed for the new Cavanagh Community, a partnership between some of Edmonton's biggest land developers - Cameron Developments, MacLab Developments and Melcor. A huge portion of the land backed directly onto Highway 2 - a major highway connecting Edmonton and Calgary. As a result, the City required the developers to construct a sound wall to buffer and protect the community from noise levels generated by the high traffic volumes.
The developers considered Double-boarded wood screen, Masonry/Allan Block, Vinyl, and Recycled PVC walls. However, these were either too expensive or had a shorter service life. Therefore, precast concrete offered the best solution for this project.
TAL Solution
A 3.0-meter height sound wall was constructed in 2015 along approximately 500 lineal meters of berm to provide sound protection, privacy and aesthetics to the Cavanagh Community. Fully built, the wall will encompass 2500 square meters of fencing, including approximately 1500 square meters constructed in 2015.
Construction
We prefabricated all the posts and panels at our plant in NE Edmonton. Posts and panels were erected to their in-service position directly from the delivery trucks (Super B's). As such, we were able to erect approximately 100 linear meters per day and be on and off the site within a couple of days.
Features & Benefits
Enhanced aesthetic, privacy and security
Installation is quick and easy
Longest life cycle of any fencing material
Lowest maintenance cost of any fencing material
Highly customizable to match different themes and colour schemes